peace | autonomy | self-liberation

[12/18/2020 UPDATE: I am still taking donations for HONORARY STEAKholder Packages (see below) and will begin mailing out passports, flags, and other items by January 1st. Unfortunately, the custom silver coins are not an option at this time; we are working on a replacement item of equal value.
We will also be hosting a few events in 2021 — a couple of camping/riding weekends, as well as VonuFest 2. Join our Telegram, stay in the loop, and start building your reputation today.]
~~~
BECOME A STEAKHOLDER TODAY!
(DIGITAL)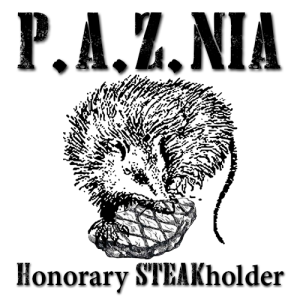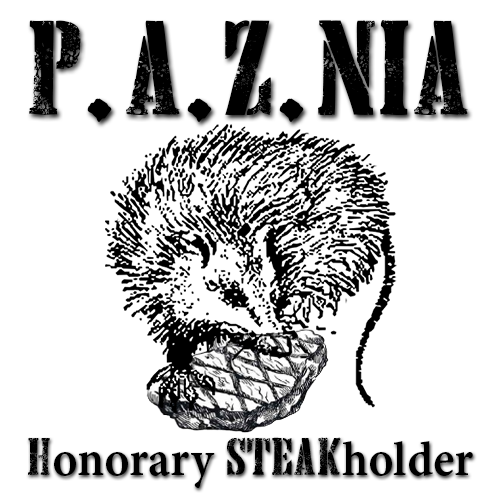 [$1+ DONATION] STEAKholder "ID" card
[$50+ DONATION] Silver commemorative coin and Digital Self-Liberation Bundle from Liberty Under Attack Publications (12+ digital books!)
[$100+ DONATION] P.A.Z.NIA Flag
[$250+ DONATION] All of the above + an official P.A.Z.NIA passport*
[ANY AMOUNT] You're in at the ground floor and can begin to build your reputation in the Second Realm/agora
[ANY AMOUNT] P.A.Z.NIA forum account (coming soon)
*No guarantees are made of its efficacy in crossing borders, but if you happen to come across the right incompetent bureaucrat/administrator, maybe they'll just stamp it!
(PHYSICAL)**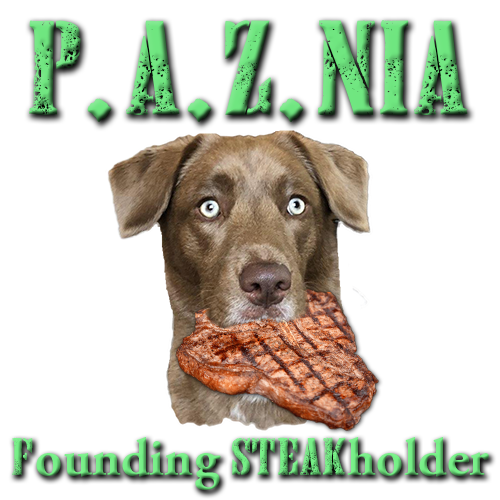 $200 MINIMUM DONATION
Passport, flag, STEAKholder "ID" card, and silver commemorative coin
Lifetime 25% discount to Liberty Under Attack Publications and goods/services at P.A.Z.NIA (meat, eggs, dairy, chicks, etc.)
I'll raise a lamb or two for you; you cover the initial cost of the lamb and the supplemental feed, give me the stuff you don't want when you slaughter (i.e. organ meats, fat, marrow, etc.), and we all win!
**For VonuFest attendees only.
~~~
TO JOIN:
Make a PayPal contribution using the form below (follow on-screen instructions) or via PayPal.me here.
Other ways to donate:

Bitcoin: 18AsyJgXCuw7deDcgBca3hWWdKPDGLSbne

Bitcoin Cash: bitcoincash:qpdqayujalyxg2xxpt9nu623ylgcfex4dyetam0v5e

Stop by, see us, and make your contribution in person!
**Important: For methods 1 or 2, if you'd like to claim the described benefits, please send an email to: [email protected].
Please note:
Items in either package may be replaced with another of similar value; passports and coins are still in-the-works.
Please ensure to provide at least one piece of valid contact information; we certainly recommend adopting a pseudonym and further developing your security culture, but if we can't reach you, we can't fulfill our end of the obligation (i.e. getting you a citizenship card, passport, etc.).
While preferential treatment will be given to both founding and honorary STEAKholders (and in that order) for phases 2 and 3, no contractual agreement beyond what was described above should be assumed or implied. We have every intention of reaching our objectives, but also understand that the State/technocracy might have other plans. In other words, the future is uncertain and P.A.Z.NIA is far bigger than any one homestead.
The best method of staying in contact is via our email list here.
---
Physical donations/letters can be sent to:
Rayo
330 W. Gallatin St.
Vandalia, Illinois 62471
---
[TEXT] DECLARATION OF INDEPENDENCE & CONSTITUTION
---
At critical times throughout human history, it becomes necessary for one people (self-liberators, freedom seekers, etc.) to officially dissolve the political bands which have connected them with another.
For we hold these truths to be self-evident: that all men are created equal, that they are endowed with certain unalienable Rights, and that among these are Life, Liberty, and Property; property over one's body, and the fruits of one's labor.
That to secure these Rights, humans have foolishly instituted governments, resulting in the democide and enslavement of the many by the few.
This is, of course, our present situation.
But after a long train of abuses and usurpations, with the intention of reducing all individuals on the planet to lives under absolute despotism, it is their right, it is their duty, to throw off such government, or otherwise violators of person and property, and to provide new guards for their future security.
And in terms of government, prudence, indeed, will dictate that these monopolies on violence are too dangerous to exist; that the belief in such authority on a societal level leads to the disconnecting of individuals from all things human, most importantly human freedom.
Because some fates are worse than death — slavery.
We, therefore, as founding signatories of The Free Republic of P.A.ZNIA, declare that we are absolved from all allegiance to the communist, fascist United States government, and that all political connection between the two is completely and totally dissolved.
The Founding Principles of P.A.Z.NIA are as follows (Our "Constitution"):
A respect for and commitment to privacy; the use of pseudonyms is encouraged.
Don't hurt people and honor your contracts.
A culture that encourages humanity to flourish, rather than degrade and regress.
A recognition of the important task ahead of us: to ensure the continuation of freedom into the future, another way for those seeking a way out.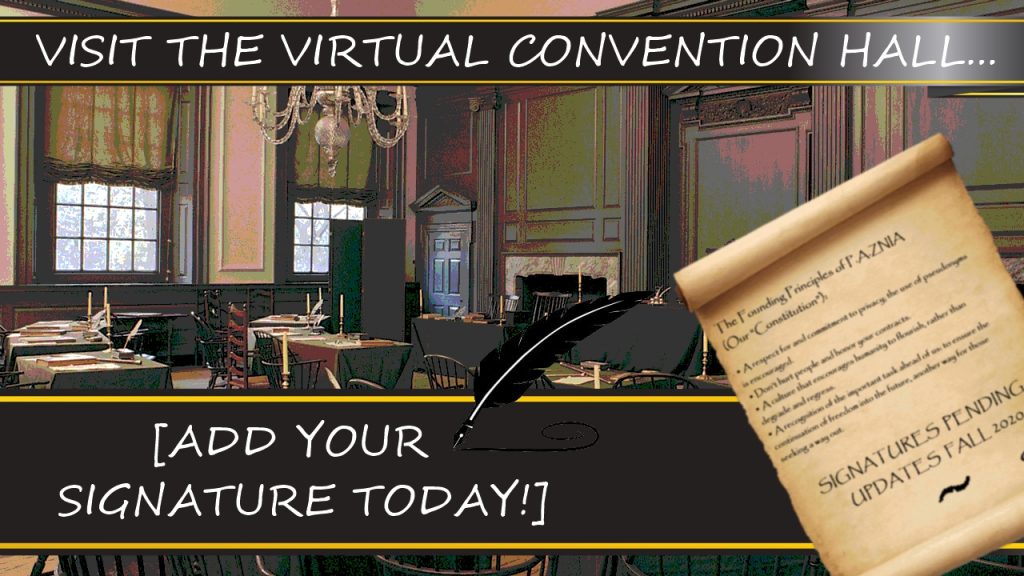 CLICK THE IMAGE TO SIGN THE P.A.Z.NIA CONSTITUTION!
---
ABOUT P.A.Z.NIA
The Free Republic is nestled comfortably in the Second Realm, in what the statist-servile society calls "Illinois." The USSA is our closest neighboring country. Vetting for visits is strict and most will not be welcome. This is due to the dangerous nature of the servile society.
THE NAME
"Paz" in Spanish means "peace," which is the fundamental life principle of P.A.Z.NIA; it is also the abbreviation for the freedom strategy of building permanent autonomous zones.
THE THREE PHASES
[PHASE 1] A SOLID FOUNDATION
Your founding STEAKholder membership will allow for the expansion of the homestead more rapidly, with a focus on food self-sufficiency. Projects include (but are not limited to):

Expanding the pasture to accommodate more goats/lambs; purchasing/planting hemp seeds in their grazing fields to add a cannabinoid profile to the meat; chicken, duck, turkey, and quail egg incubation starting in January.
[PHASE 2] NEXT STEPS
Convert a portion of the shed to a house for a couple bison, yaks, or a few pigs and fence up the other pasture; begin steps towards off-grid well water (water testing, etc.); patch small pond and get ready for fish.
[PHASE 3] SEMI-PERMANENCE
Focus on the construction of an intentional community on the homestead; begin permaculture farm; defense.
---
MORE ABOUT P.A.Z.NIA…
Country Motto: "The Self-Liberator's Paradise"
Country Capital: Veritas, P.A.Z.NIA
Country Bird: Dove (symbolizing "peace")
Country Animal: Possum (the elimination of parasitism)
Country Tree: Olive
Country Language: Vonuspeak
Country Anthem: Crazy Train by Ozzy Osbourne
Independence from the U.S.S.A:
Declaration: July 4, 2020
"Constitution": September 26, 2020
Country Currency: Individuals are free to choose for themselves
Driving side: None, we hate roads
Attractions Include:
The Freedom Observatory
The Committee for the Decentralization of Science/Medicine* (*pending/unofficial)
The P.A.Z.NIA Committee of Safety and Correspondence* (*also pending)
The Church of Self-Liberation (Our Nature Sanctuary)
Our Head of Security (Naomi Defense LLC)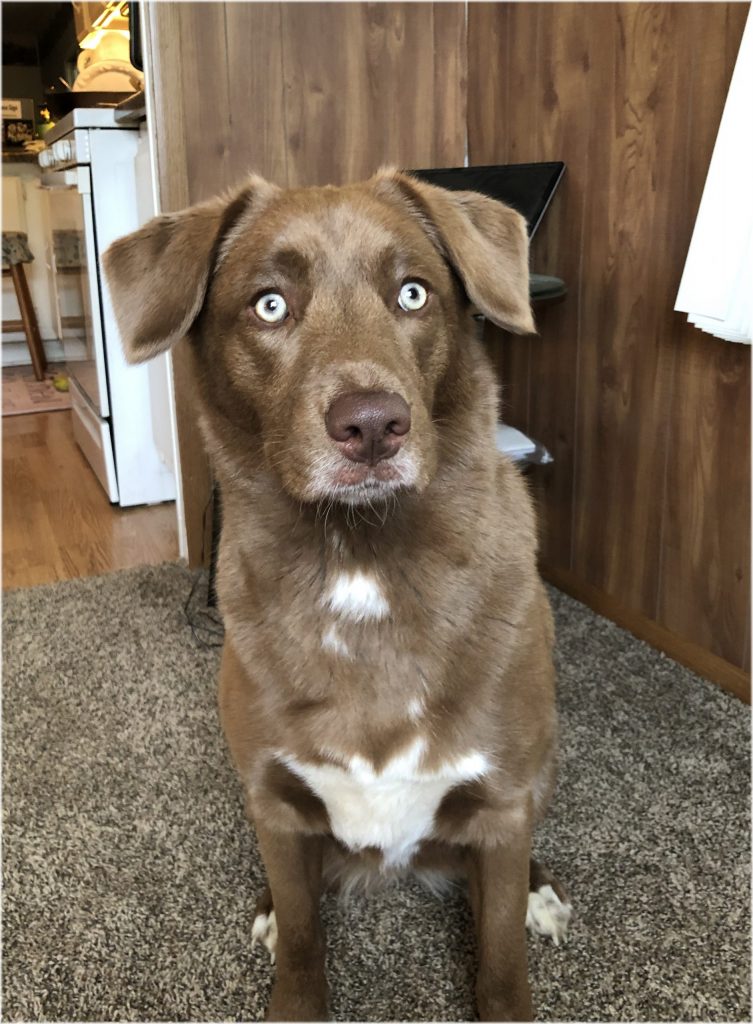 ---
BECOME AN HONORARY STEAKHOLDER TODAY!
MORE BENEFITS…
Discounts to other businesses/hustles in the agora
A potential future network of Second Realms/agoras
As P.A.Z.NIA is built, opportunities could include:

Another option for a bug-out location, with livestock awaiting you at the property
Be a part of the coming unique "intentional community"; help bring the homestead up to self-sufficiency

Big donators who help to fund projects (The Freedom Observatory, The P.A.Z.NIA Lbry, The Milton William Cooper Fallen Allies Memorial) will have the option to name the area and be etched in permanence with a plaque
In both digital and physical areas, privacy and the principles of self-ownership/non-aggression respected by all
With special offers from Liberty Under Attack Publications
A little taste of life at the P.A.Z.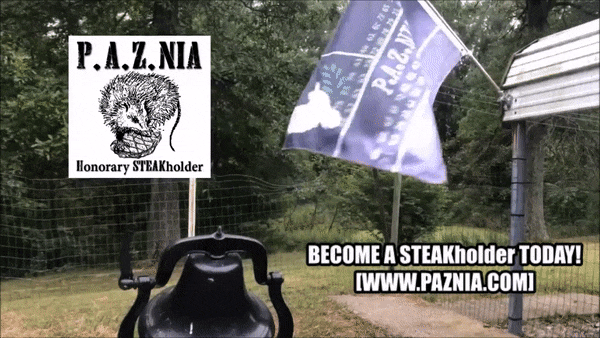 Physical donations/letters can be sent to:
Rayo
330 W. Gallatin St.
Vandalia, Illinois 62471
---
FUTURE EVENTS:
March(?) 2021: A Weekend of Riding, Camping, & Liberation (Details TBA, Private Event)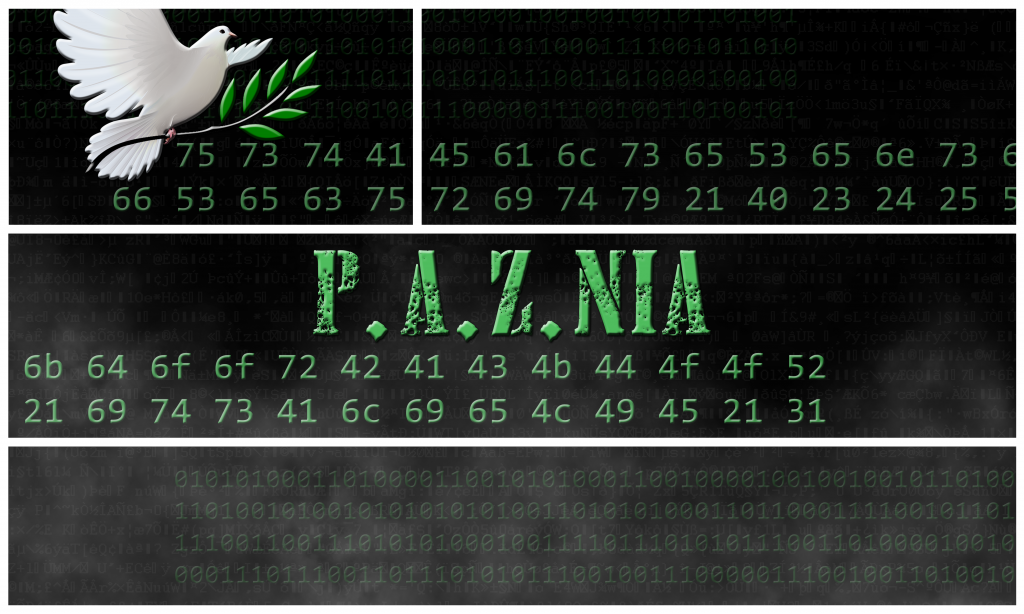 September 2021 (Details TBA, Private Event)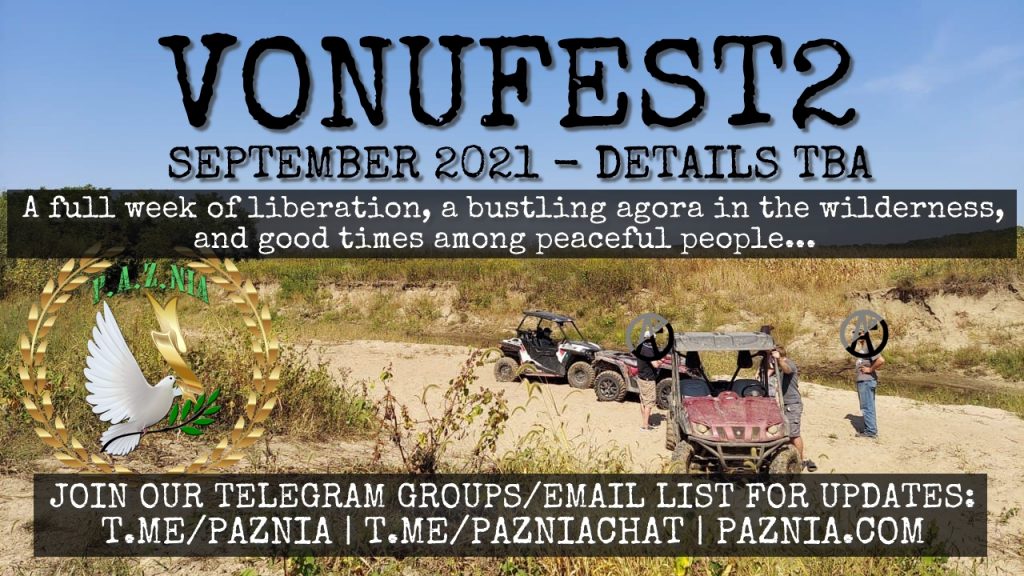 ---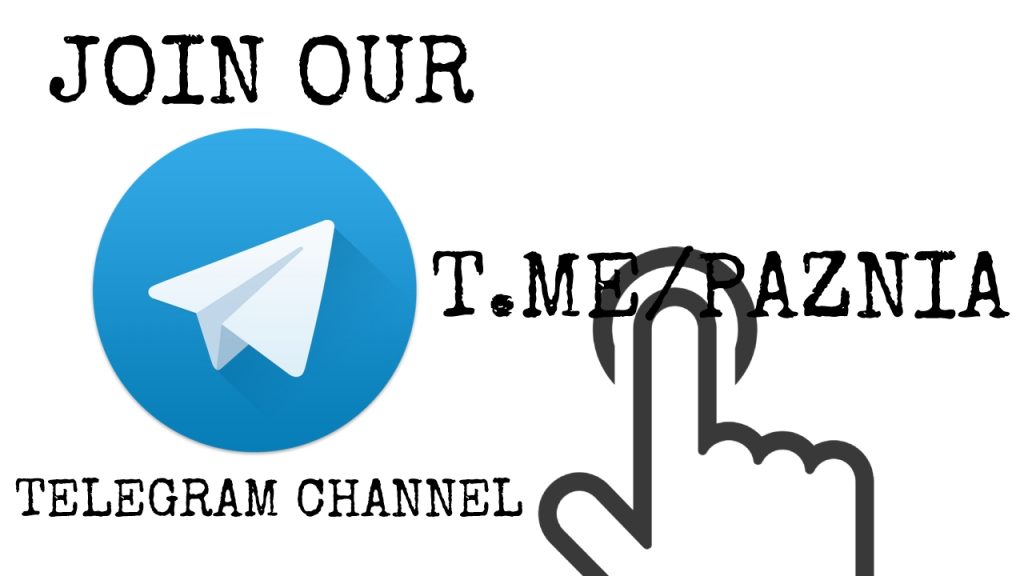 ---
RECENT DONATIONS:
CW
TK
JG
EB
Etienne de la Boetie
$10.00
S
JW
TK
EC
PA
PG
B
OD
This website is owned and operated by The Free Republic of P.A.Z.NIA. Taxation is theft, and the servile society is slavery.