peace | autonomy | self-liberation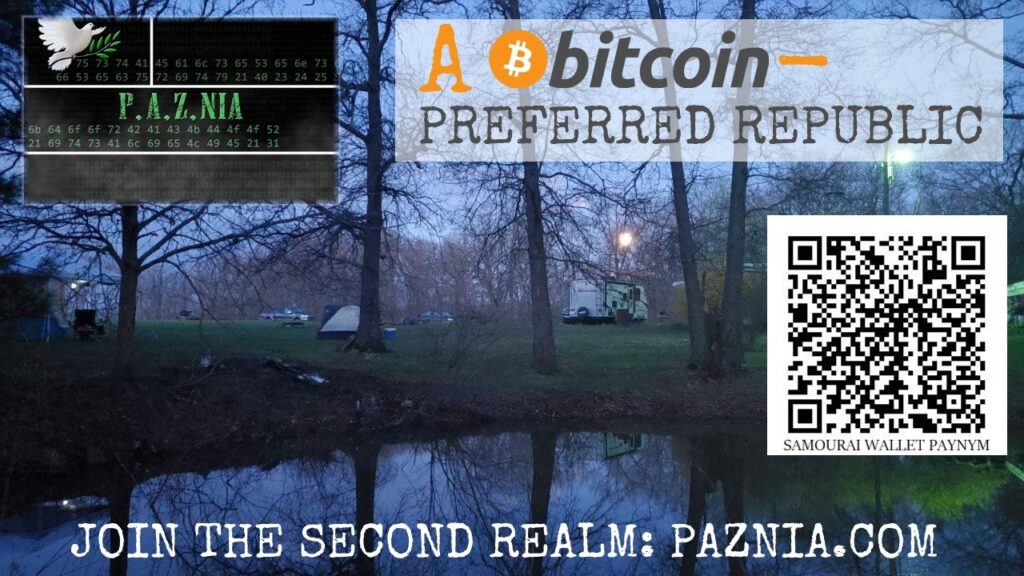 THE P.A.Z.NIA LINK DIRECTORY
---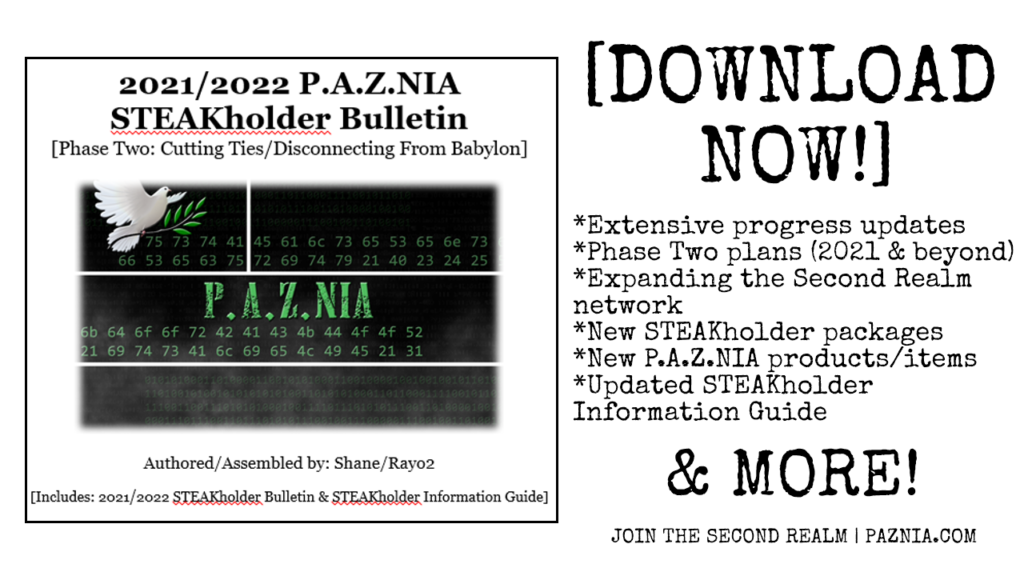 The 2021-2022 P.A.Z.NIA STEAKholder Bulletin is now available for download HERE. Therein, I cover the progress & developments, highlight the benefits of joining the Second Realm/P.A.Z.NIA Network, & will conduct another re-examination of the future with new experiences & knowledge under our belts.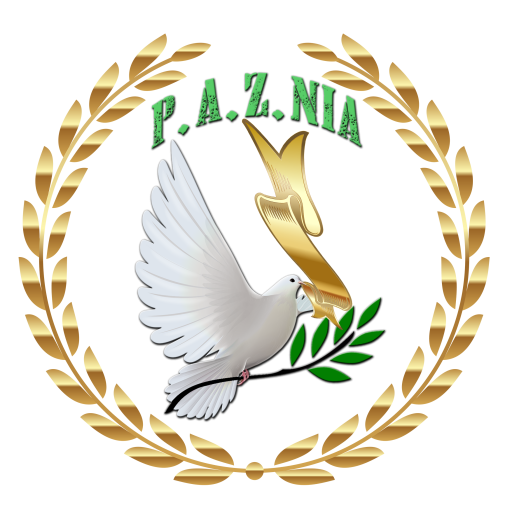 Browse around to learn more, or to become a STEAKholder! Join our Telegram, stay in the loop, and start building your reputation in the Second Realm today.
---
Only vetted self-liberators are permitted entry (i.e. I must know & invite you personally, or we have to have a colleague in common willing to vouch for you). Join the Second Realm and start building your reputation today!
AGORISM DAY WEEKEND GATHERING (SEPTMEMBER 1ST – 5TH)
Celebrate the agora & free markets in the Second Realm!
VONUFEST3 (

SEPTEMBER 26TH – OCTOBER 3RD

)
Our now-annual, private event for the most committed self-liberators, freedom seekers, and otherwise vonuans.
It is also where we invite others to participate in our Second Realm — the liberated culture, our ethical enclave!
DABSGIVING & ETHICAL ENCLAVE DAY (

NOVEMBER 23RD – 28TH

)
Elements include:
Organic heritage turkey raised at P.A.Z.NIA, basted in dab butter
Hiking & foraging in Our Church of Self-Liberation
A weekend of gratitude with like-minded P.A.Z.NIANs (& MORE!)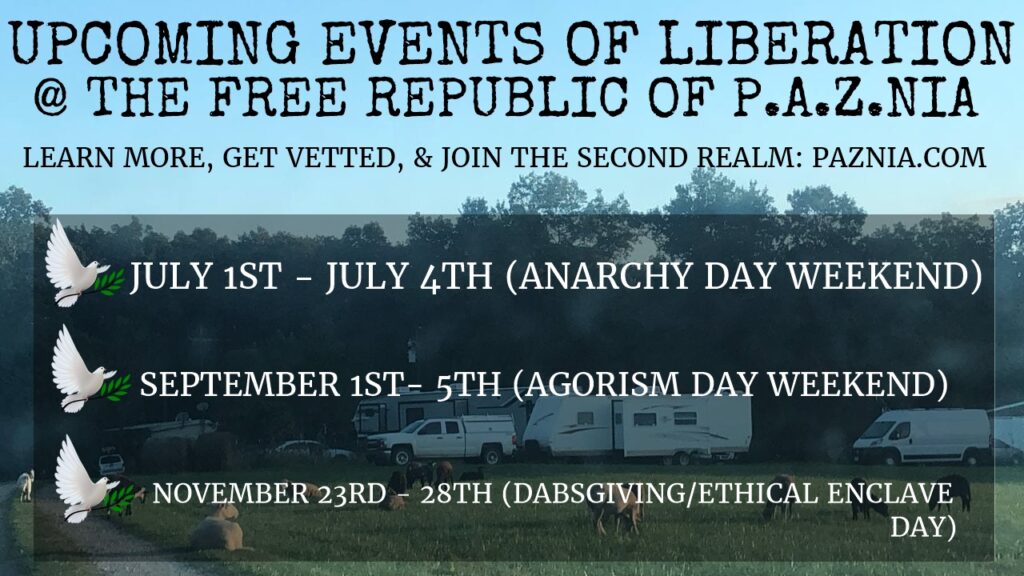 This website is owned and operated by The Free Republic of P.A.Z.NIA. Taxation is theft, and the servile society is slavery.