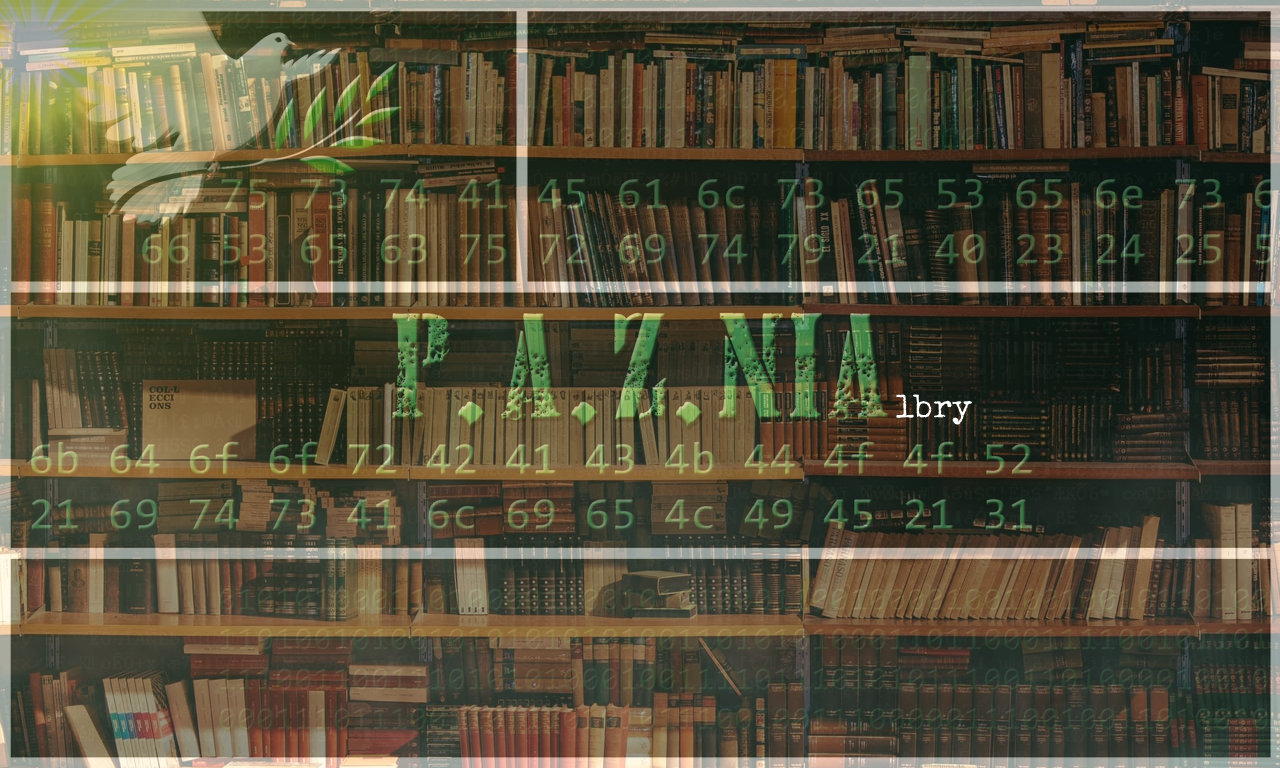 "Every vonuan a publisher. Those that can write well, write; those that can't, edit." –Tom Marshall (Rayo)
The P.A.Z.NIA Library
The P.A.Z.NIA Library is the coming resource/archive hub to the digital & physical Second Realms: self-liberational media, podcast archives, Milton William Cooper's full library, informational guides, & more.
Self-Liberational Media
Guides & resources to help you on your journey of liberation: topics include processing/butchering, butter & cheeses, permaculture, liberated lifestyles, crypto-anarchy tutorials, & more!
Podcast/Video Archives
Full archives of The Vonu Podcast, documentaries, videos, & more, preserved for posterity!
A Second Realm Printing Press…
The P.A.Z.NIA Library will first start in the digital space, but at some point, we would love to begin printing these to physical books & mediums. Consider it a decentralized Library of Alexandria.
---
JOIN THE SECOND REALM…

HONORARY STEAKholder Membership
In addition to joining this Second Realm Network and reaping the benefits thereof, an HONORARY STEAKholder Membership includes:
STEAKholder "ID" Card
P.A.Z.NIA Sticker
Digital Self-Liberation Bundle from LUA Publications
P.A.Z.NIA Flag
P.A.Z.NIA Passport
Please ensure we have a good piece of contact information for you, likely email. That way, we can correspond to fulfill the benefits of joining the P.A.Z.NIA network. Also, fill out this form and our Department of Freedom can get started on your official documentation!
For more information the advantages of becoming a STEAKholder, click here.