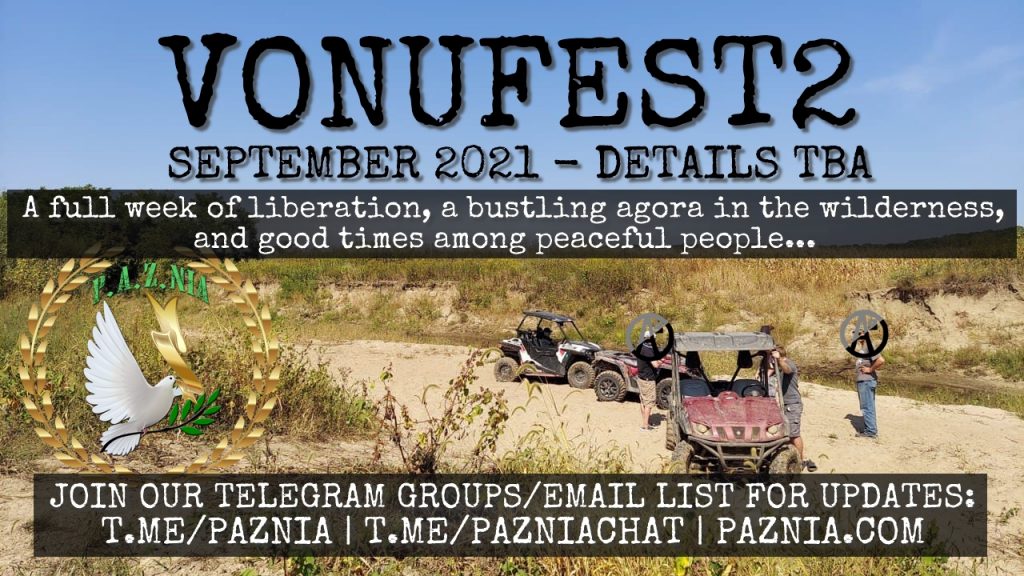 VONUFEST2: Disconnecting From Babylon
September 27-October 4 @ Veritas, P.A.Z.NIA (#TheFreeRepublic)
Being a part of the servile society was untenable long before 2020. It's time to build our alternatives, to build the Second Realm, & this P.A.Z.NIA network…
It's time to found a Second Realm culture based upon peace, voluntaryism, & truth, not the coercion, deception, & manipulation rampant in the First Realm…
Let's begin by gathering in physical space & time…
VONUFEST is a now-annual, private event for the most committed self-liberators, freedom seekers, and otherwise vonuans. It is also where we invite others to participate in our Second Realm — the liberated culture, our ethical enclave!
While we don't put together a rigorous schedule, there will be a number of self-liberation opportunities available for those looking to learn, courtesy of the following departments here at Veritas:
The P.A.Z.NIA Department of Permaculture (Food Self-Sufficiency)

Events could include: processing lambs/birds, fall gardening/harvesting, canning, ???

The P.A.Z.NIA Department of Defense (Self-Defense)

A handgun training course by Pat Henry

The P.A.Z.NIA Department of Health & Wellness

The possible experimentation with various electrical/magnetic healing devices & maybe the acquisition of an important piece of equipment
A number of STEAKholder dinners/breakfasts will be on offer for attendees, in addition to books, apothecary, fresh eggs, produce, and possibly meat for sale.
Only vetted self-liberators are permitted entry (i.e. I must know & invite you personally, or we have to have a colleague in common willing to vouch for you). Join the Second Realm and start building your reputation today!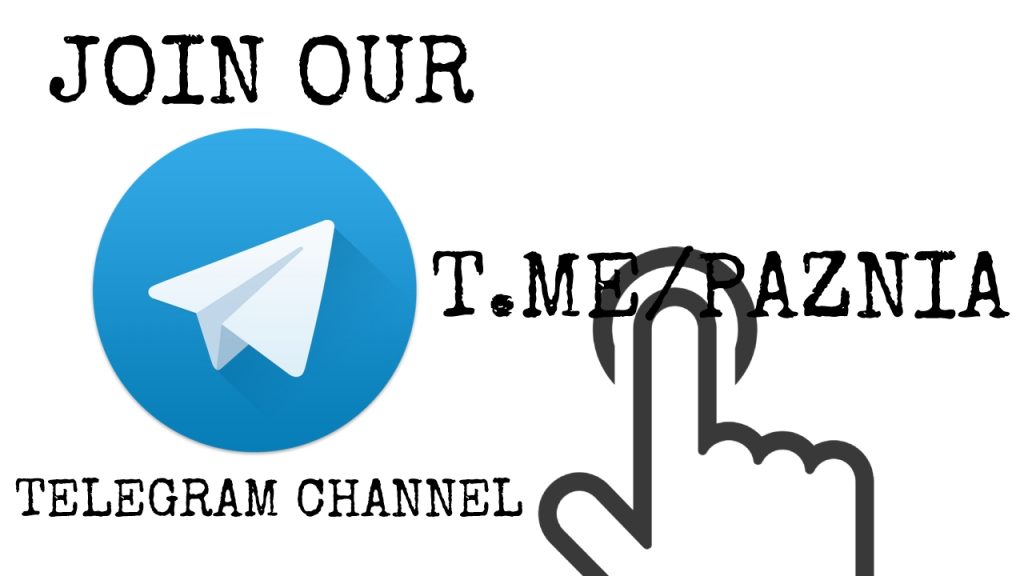 Below, you'll find the ceremonial, "Birth of P.A.Z.NIA" video, along with a video with some images/footage, taken by Fenix Aurora. You can also sign up for updates, if you're interested in attending come 2021.
CLICK TO OPEN IN NEW WINDOW OR DOWNLOAD!
~~~
CLICK TO OPEN IN NEW WINDOW OR DOWNLOAD!
---
GET ON THE [VONUFEST] LIST!
*Pseudonym encouraged!
~~~
This website is owned and operated by The Free Republic of P.A.Z.NIA. Taxation is theft, and the servile society is slavery.