PLEASE NOTE: Only vetted self-liberators are permitted entry (i.e. I must know & invite you personally, or we have to have a colleague in common willing to vouch for you). Join the Second Realm and start building your reputation today!
🕊️SPRING GATHERING:
APRIL 13-17


🕊️VOLUNTARYISM DAY WEEKEND:

MAY 25-29


🕊️ANARCHY DAY WEEKEND:

4TH OF JULY, T.B.D.


🕊️AGORISM DAY GATHERING:

SEPTEMBER 1-4


🕊️VONUFEST4:

SEPTEMBER 25-OCTOBER 2


🕊️DABSGIVING/ETHICAL ENCLAVE DAY:

NOVEMBER 24-27
~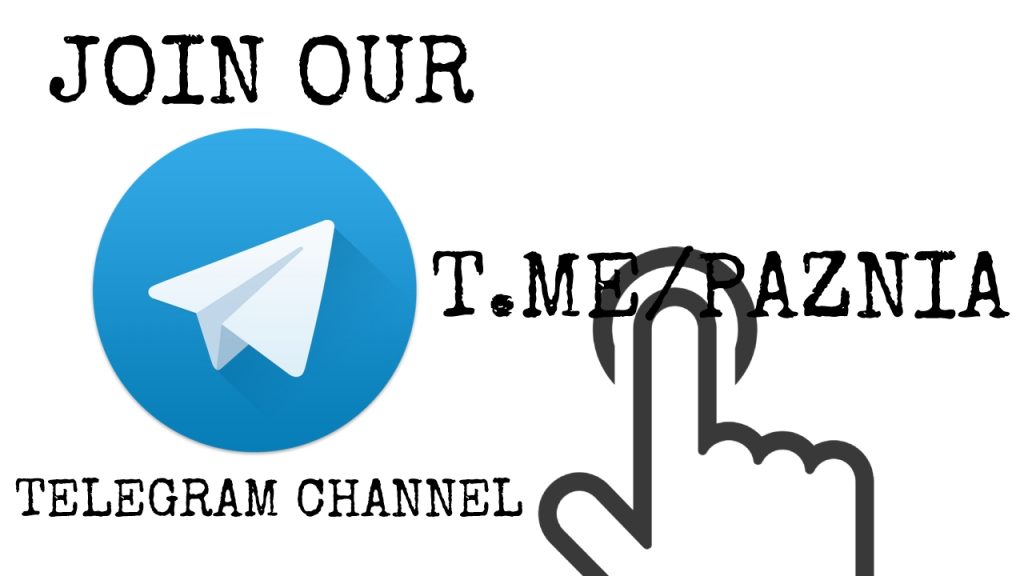 ---
SERENE SCENES FROM THE FREE REPUBLIC (VIDEOS)
Below, you'll find the ceremonial, "Birth of P.A.Z.NIA" video, along with a video with some images/footage, taken by Fenix Aurora. You can also sign up for updates, if you're interested in attending in the future.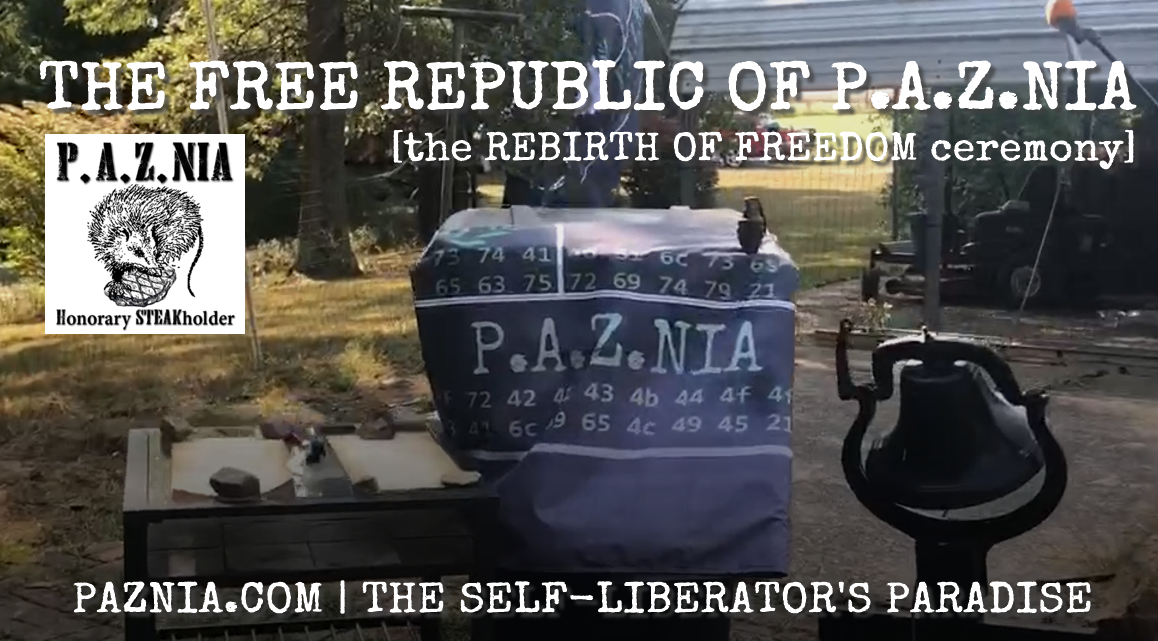 The REBIRTH OF FREEDOM Ceremony
Filmed live at the first ever VONUFEST!
On the morning of September 26th, 2020 (YEAR 1), 20-something self-liberators/vonuans came together to celebrate the official birth of #TheFreeRepublic.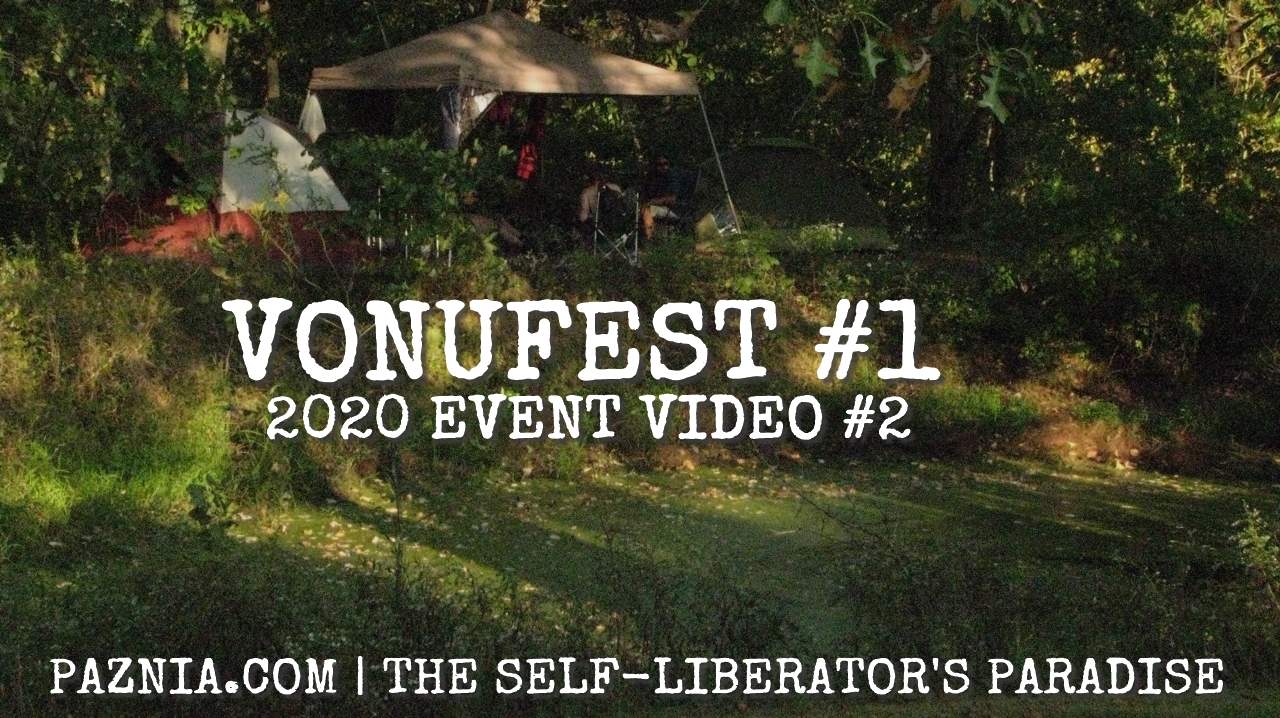 YEAR 0 EVENT VIDEO #2 (VONUFEST1)
More serene scenes from P.A.Z.NIA!
Check out some more footage from the first ever VONUFEST!
---
GET ON THE [VONUFEST] LIST!
*Pseudonym encouraged!
~~~
PLAN ON COMING TO AN EVENT & JOIN THE SECOND REALM!
BENEFITS OF BECOMING A PAZNIAN:
[$3 DONATION] STEAKholder "ID" Card
[$55 DONATION] P.A.Z.NIA Sticker, "ID" Card, & Digital Self-Liberation Bundle from Liberty Under Attack Publications
[$99 DONATION] Sticker, "ID" Card, Digital Self-Liberation Bundle, & P.A.Z.NIA Flag
[$333 DONATION] All of the above + an official P.A.Z.NIA passport
[ANY AMOUNT] You're in at the ground floor and can begin to build your reputation in the Second Realm/agora
[ANY AMOUNT] P.A.Z.NIA forum account (coming soon)
Discounts to other businesses/hustles in the agora
A potential future network of Second Realms/agoras
As P.A.Z.NIA is built, opportunities could include:

Another option for a bug-out location, with livestock awaiting you at the property
Be a part of the coming unique "intentional community"; help bring the homestead up to self-sufficiency

Big donators who help to fund projects (The Freedom Observatory, The P.A.Z.NIA Lbry, The Milton William Cooper Fallen Allies Memorial) will have the option to name the area and be etched in permanence with a plaque
In both digital and physical areas, privacy and the principles of self-ownership/non-aggression respected by all
With special offers from Liberty Under Attack Publications
JOIN THE SECOND REALM!
Support the growth of the Second Realm and get in on the ground floor of this expanding P.A.Z.NIA Network!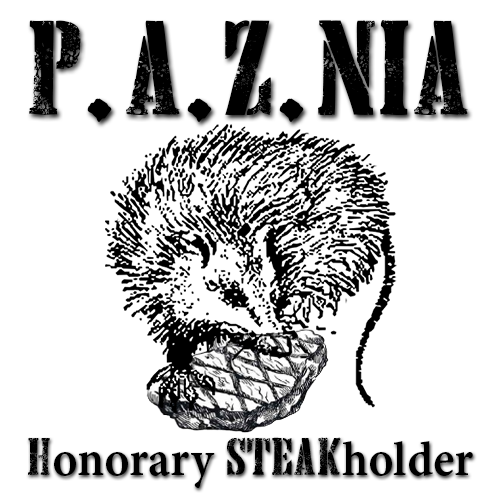 This website is owned and operated by The Free Republic of P.A.Z.NIA. Taxation is theft, and the servile society is slavery.