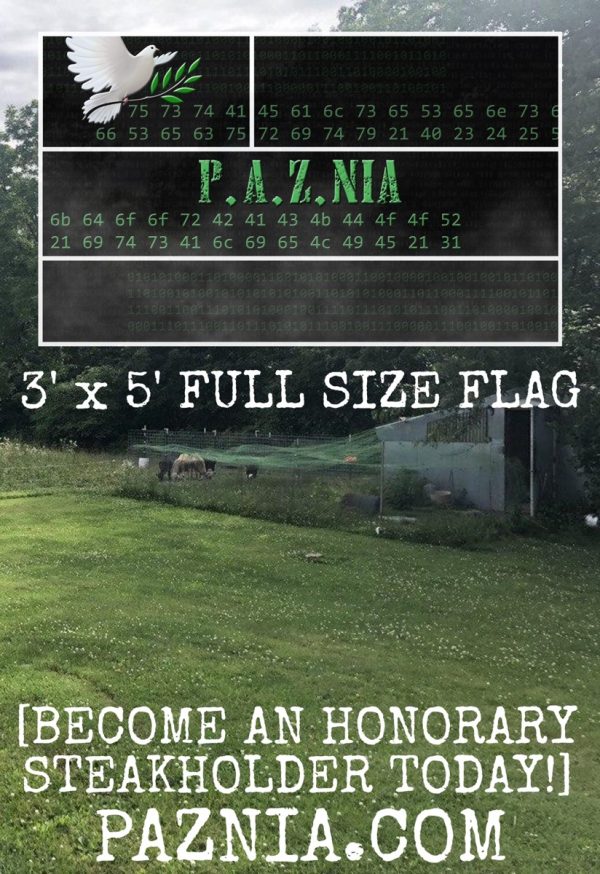 P.A.Z.NIA Flag
$33.00
The Free Republic of P.A.Z.NIA flags are now available! You can support this new, free country (permanent autonomous zone) by buying a flag individually, or reap the benefits of freedom by becoming an HONORARY STEAKHOLDER.
Full color, both sides, 3'x5′ (full size)
Note: the flag being demo'd in the second image was the first iteration/design. It looks even better now!
5 in stock